Crestview Center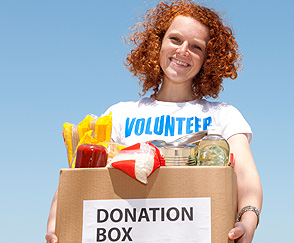 About Us
The Crestview Sharing & Caring began in 1990 and opened the doors of its new building in the fall of 2008 under the umbrella of Sharing & Caring of Okaloosa County, Inc., begun in Fort Walton Beach in 1984.
Our purpose remains the same. We coordinate community efforts to meet emergency needs of families in the Crestview area. Area churches, civic organizations, schools and school service clubs, individuals and the United Way fund our all volunteer organization.
We are open Monday through Thursday from 9:00 am until 12:00 pm. We are closed on Federal Holidays.
Sharing & Caring (S&C), Inc. was established in 1984 to be an emergency food bank providing a basic staple of foods for families in need. Fort Walton Beach S&C opened its doors January 2, 1985; Niceville followed in May of 1989; Crestview in July of 1990. Area churches, civic organizations, individuals, and the United Way fund our all-volunteer organization. Sharing & Caring, Inc. is an IRS-approved non-profit, charitable organization.
Sharing & Caring Inc. is a food source for the needy. Food is available to anyone in Okaloosa County who qualifies within our guidelines. In addition to groceries provided, baby supplies and personal care products may be available. Through networking, we can often refer a client to other resources for clothing, eyeglasses, household goods, shelter, or job opportunities. Our partnership with the Okaloosa County Health Department has enabled us to work together as a team to qualify client needs and provide education about health care options, including free medication assistance programs, community medical services, and resources available directly through the Health Department, such as the One Problem Clinic.