Niceville Center Events
Make a quick donation online!
Making your secure donation of any amount has never been easier! Just click below and you'll be sent to PayPal. YOU DO NOT NEED A PAYPAL ACCOUNT TO DONATE. Just click the "Continue" link in the bottom left section to pay with your credit card.
If you have any questions, please feel free to reach out to us via the "Contact Us" tab above.
Exchange Club of Niceville Cares!!
Many thanks to the Exchange Club of Niceville for their generous donation of $500. Club President Paul D. McShane presented their check to S&C Treasurer Jennifer Boxen at a recent meeting.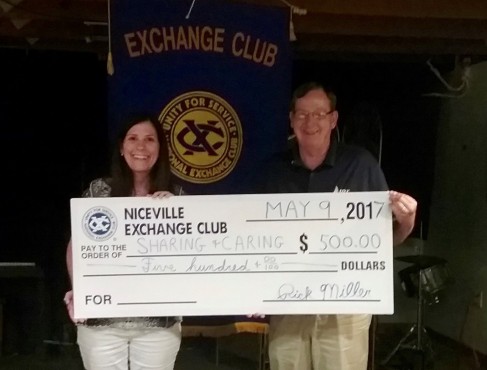 Mark Your Calendars!!