Niceville Center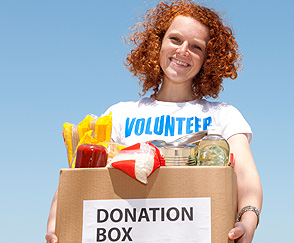 About Us
The Niceville Sharing & Caring (S&C) was created in 1989, formed under the umbrella of the Sharing & Caring, Inc., begun in Ft Walton Beach in 1984.
Our mission remains the same: to coordinate community efforts to meet emergency needs of families in the Niceville-Valparaiso-Choctaw Beach area.
Our all-volunteer organization is funded by area churches, civic organizations, schools and school service clubs, individuals, and the United Way.
We are open Monday through Thursday from 9 am until 2 pm and 9 am until noon on Friday. We are closed on Federal Holidays.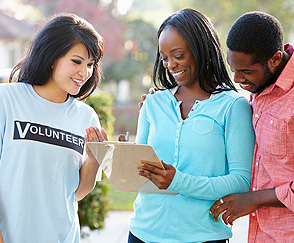 We Care
The Niceville Sharing & Caring is a food source for the needy. Food is available to anyone in Niceville, Valparaiso, Seminole, and Choctaw Beach who qualifies within our guidelines. A basic menu of food staples is given, usually enough for three days.
Clients include the homeless, elderly, jobless, singles, and families. They are often referred to us by churches, other social agencies, or by word of mouth. Trained volunteers interview clients to evaluate the needs of the individual.
Sharing & Caring helps families once per year with rent and utilities, contingent upon donations from the community. We also assist with some prescriptions. At the beginning of each school year, Sharing & Caring sponsors a "Tools for School" program where we provide school supplies and, if donations allow, a gift card for clothing. During the Thanksgiving and Christmas holiday, Sharing & Caring acts as the coordinating agency and also participates with area churches and civic organizations to provide meals and gifts for families.
Through networking, we can often refer a client to needed health care, job opportunities, or other resources within the community.
We are a partner site with the Department of Children and Families (DCF) for families wishing to apply for food stamps, cash assistance, and/or Medicaid. Assistance is available for those unable to use or without a computer by appointment only. We will fax required documentation to DCF.
We are open Monday through Thursday 9 am until 2 pm and Friday from 9 am to noon. Closed on Federal holidays.
Statistics
During 2015 Niceville Sharing & Caring:
Provided FOOD for 8,009 people (this number reflects multiple visits throughout the year); the community donated $211,526 in food items; the United States Department of Agriculture (USDA) Food Bank donated $97,119 in food products; S&C spent $40,650.
Provided FINANCIAL ASSISTANCE to 1,754 people for RENT ($31.585), UTILITIES ($46,552 for electricity, gas, water), and MEDICINE ($770).
Referred 407 clients to Bargain Box for free clothing and household items.
Referred 872 clients to area churches for assistance.
Coordinated with area churches and civic organizations to provide THANKSGIVING MEALS for 252 families (110 of these assisted by S&C) and CHRISTMAS MEALS for 321 families (225 of these by S&C) and GIFTS for 521 children (346 children by S&C). S&C provided $5.460 for the Thanksgiving/Christmas program to add meat for the meals.
Furnished SCHOOL SUPPLIES for 349 students through community-donations. Monetary donations totaled $13,720. S&C provided $8,725 for clothing, book bags, and supplies.
Assisted 54 clients with food stamp application process.



A very successful 2016 - S&C provided $442,387 in food and financial assistance in support of local families.